From early-stage delinquencies and loss mitigation management, to charge-off recovery management and accounting, FusionCRS can handle it all.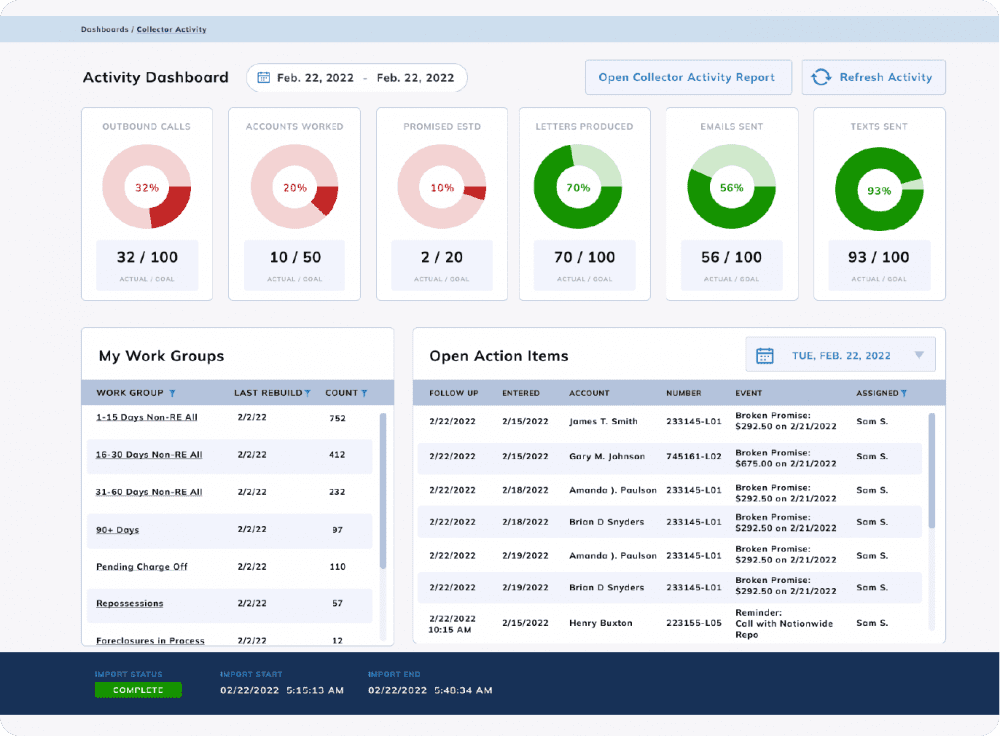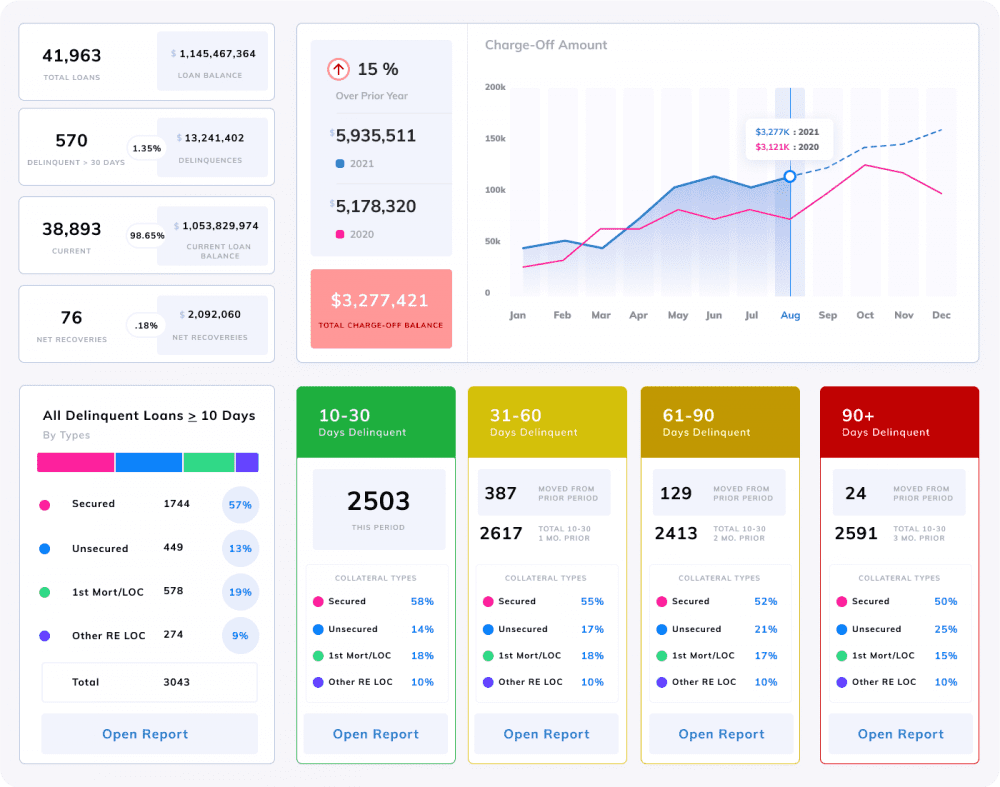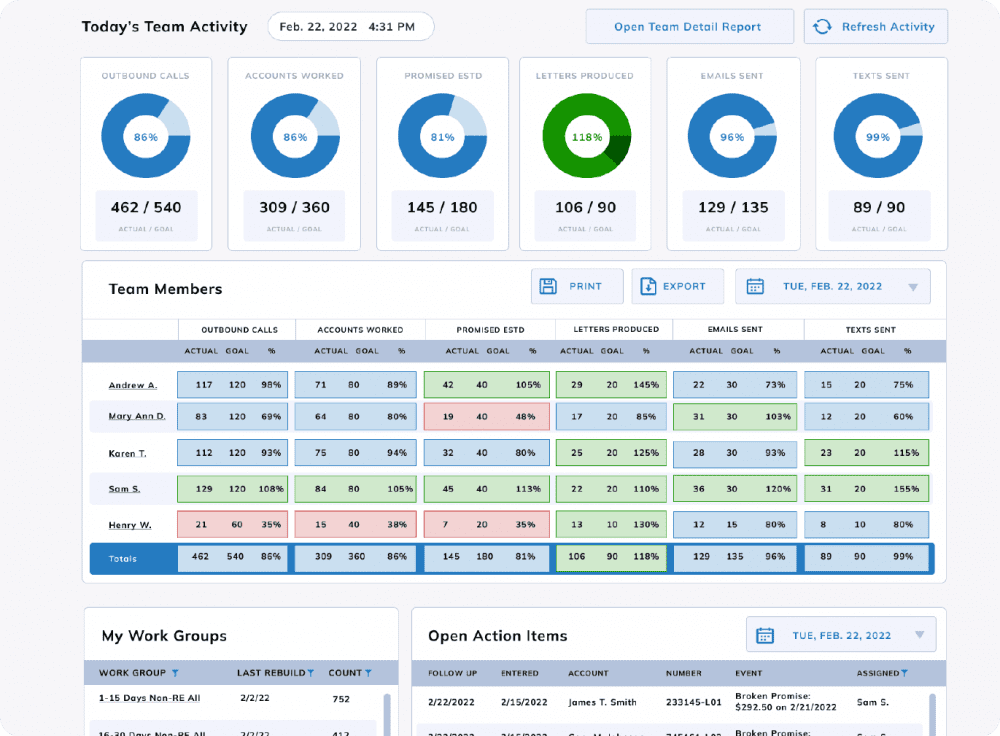 FusionCRS streamlines the management of collections, loss mitigation and recoveries – all within one platform and database. Our solution provides the tools to manage any type of relationship in any state or status. From early-stage delinquencies and loss mitigation management, to charge-off recovery management and accounting, FusionCRS can handle it all.
Our Charge-Off Risk Score (CORS) model accurately predicts charge-off risk for each delinquent account. Our proprietary algorithm uses account holder data in the FusionCRS database to analyze various data points in order to calculate charge-off risk. Using this charge-off risk score, we drive accounts to pre-defined, automated workflows and allow you to focus experienced resources on higher risk delinquencies.
Together, we identify inefficient, manual processes and completely automate these areas. Achieve significant cost reductions and efficiency improvements through automation and effective multi-channel communications. Collection resources are able to manage more accounts through the productivity improving tools and capabilities of FusionCRS.
Our Charge off Risk Scoring model uses next-generation data science to accurately predict charge off risk for delinquents each day. You establish your parameters for each category, and FusionCRS automatically calculates a risk score Collection efforts for accounts identified as low-risk are completely automated with Fusion Agentless Workflow System (FAWS). FAWS is configured to meet your workflow requirements, and leverages the extensive use of low-cost, highly effective communication channels, such as SMS texting and emails, ensuring that your staff is focused on high-value targets.
Recovery Accounting Module
Fusion CRS software makes manual tracking of recovery assets or dollars and the use of spreadsheets obsolete. Our "shadow" Recovery Accounting Module (RAM) is used for tracking ledger balances, interest accruals, and posting user-defined recovery and expense transactions for charged-off accounts. For customers with a significant volume of recovery and expense transactions, we can accept a daily file and update RAM automatically. RAM eliminates the need for manual recovery and expense accounting for paying charge-offs, judgments, and other work-outs.
Customizable Dashboard
& Extensive Reporting
Our software provides an intuitive, simple solution that can be customized for your needs. Stop your staff from spending hours in spreadsheets creating monthly board reports or quarterly CALL reports. With Fusion CRS, your team can access the specific information they need to make the most efficient use of resources and automate the creation of these and many other reports for uploading or reporting. Standard reports provided include Relationship History, Resource Productivity, Loan Product Delinquency Statistics and Work Group listing Report. You can print and export your reports in many various file formats.
Eliminate manual procedures to improve productivity, decrease delinquencies, and reduce charge-offs. Our powerful Workflow engine ensures the implementation of your collection and recovery best practices, policies, and procedures. No More Spreadsheets! Special Collection tracking reduces and eliminates the use of manual spreadsheets and other inefficient means of tracking and reporting for repossessions, bankruptcies, foreclosures, and other special collection statuses. No need for you to spend time creating your own workflow and special tracking in Fusion CRS. Our solution comes pre-configured with workflow templates, and special collection and recovery tracking screens that can be easily customized to meet your specific needs.
We help financial institutions increase revenue and reduce costs associated with the management of delinquencies, loss mitigation, and recoveries.
Core Processing and Services Integration
We work with each customer to integrate Fusion CRS where needed. Fusion CRS is integrated with most of the leading core processing platforms today. We also have experience integrating with several mortgage and card portfolio processing systems, letter printing fulfillment vendors, recovery agencies, insurance companies, auto dialer platforms, and many other services where integration with Fusion CRS is required. 
Core Experience and Other Third-Party Providers Include: