From early-stage delinquencies and loss mitigation management, to charge-off recovery management and accounting, FusionCRS can handle it all.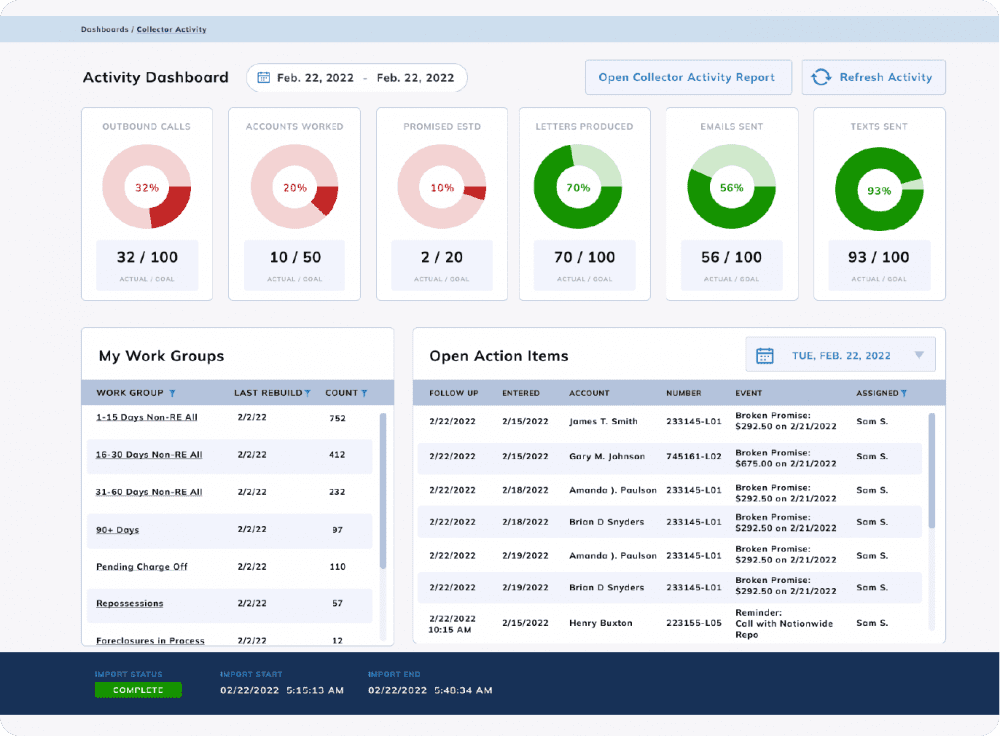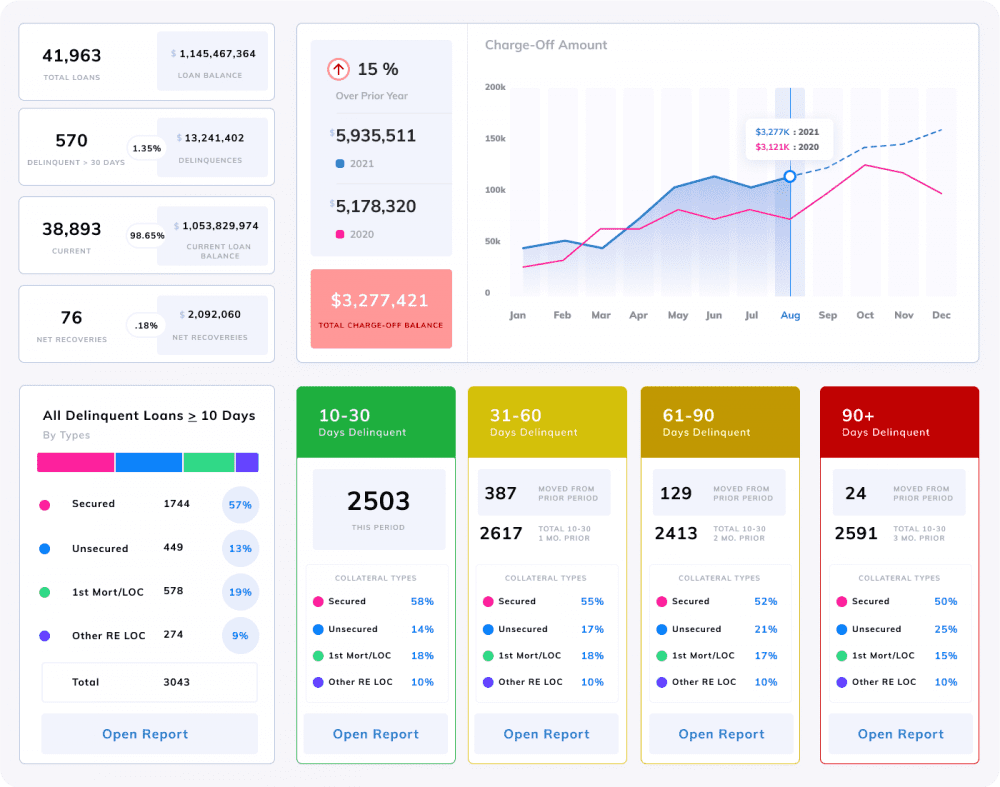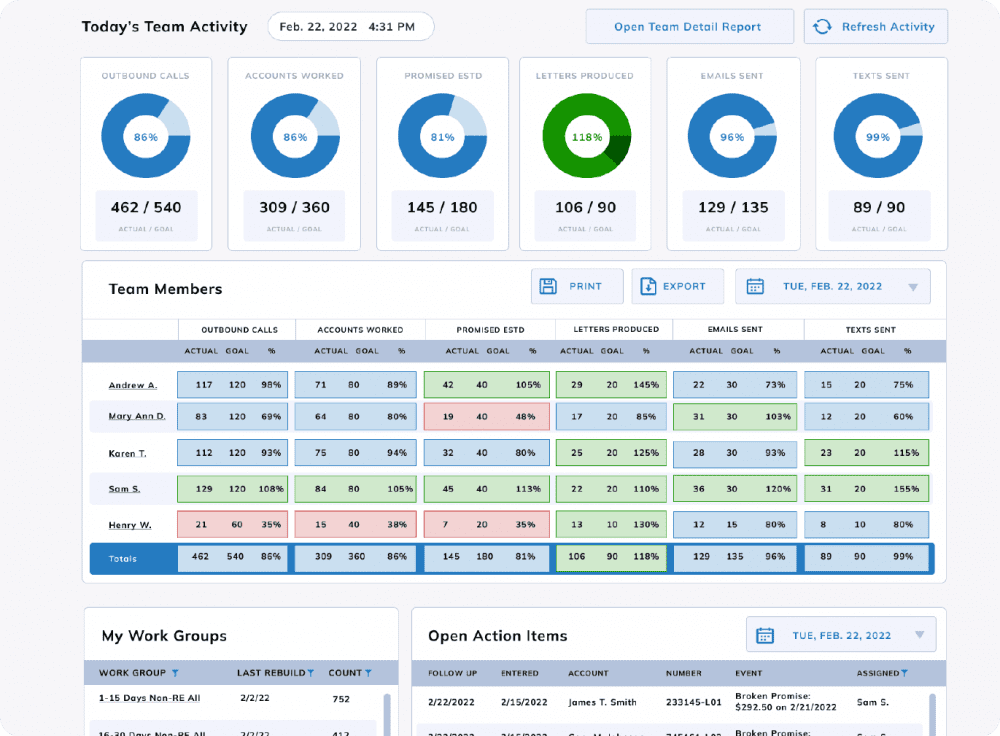 FusionCRS simplifies the handling of collections, loss mitigation, and recoveries by integrating everything into a single platform and database. Our solution equips you with the necessary tools to effectively manage various types of relationships, regardless of their current state or status. Whether you're dealing with initial delinquencies and loss mitigation or moving on to recovery management and accounting for charge-offs, FusionCRS is capable of managing the entire process seamlessly.
The Charge-Off Risk Score (CORS) model we have developed is highly reliable in forecasting the risk of charge-offs for every delinquent account. Our exclusive algorithm taps into the account holder information stored in the FusionCRS database, assessing a range of data factors to precisely gauge charge-off risk. By utilizing this score, we guide accounts into predetermined automated processes, freeing up your skilled staff to concentrate on more critical delinquencies with elevated risk levels.
Collaboratively, we pinpoint difficult manual procedures and transform them into fully automated processes. This shift leads to substantial cost savings and notable enhancements in efficiency, facilitated by streamlined communication across various channels. With FusionCRS's productivity-boosting tools and capabilities, collection resources gain the ability to handle a larger number of accounts effectively.
Utilizing cutting-edge data science, our Charge off Risk Scoring model delivers precise daily forecasts of charge off risk for delinquent accounts. You define the criteria for each category, and FusionCRS swiftly computes a risk score.

For accounts deemed low-risk, collection endeavors are fully automated through our Fusion Agentless Workflow System (FAWS). Tailored to match your workflow needs, FAWS harnesses cost-efficient and potent communication avenues like SMS texting and emails. This approach guarantees that your team dedicates their efforts to high-priority targets.
Recovery Accounting Module
Fusion CRS software renders the manual tracking of recovery assets and the reliance on spreadsheets unnecessary. Our specialized Recovery Accounting Module (RAM), functioning behind the scenes, oversees ledger balances, monitors interest accruals, and records user-defined recovery and expense transactions for charged-off accounts. In situations where customers handle substantial recovery and expense transactions, we offer the option to submit a daily file, which RAM will then update automatically. By doing so, RAM removes the requirement for manual recovery and expense accounting associated with payments for charge-offs, judgments, and other work-outs.
Customizable Dashboard
& Extensive Reporting
Our software provides an intuitive, simple solution that can be customized for your needs. Stop your staff from spending hours in spreadsheets creating monthly board reports or quarterly CALL reports. With Fusion CRS, your team can access the specific information they need to make the most efficient use of resources and automate the creation of these and many other reports for uploading or reporting. Standard reports provided include Relationship History, Resource Productivity, Loan Product Delinquency Statistics and Work Group listing Report. You can print and export your reports in many various file formats.
Eliminate manual procedures to improve productivity, decrease delinquencies, and reduce charge-offs. Our powerful Workflow engine ensures the implementation of your collection and recovery best practices, policies, and procedures. No More Spreadsheets! Special Collection tracking reduces and eliminates the use of manual spreadsheets and other inefficient means of tracking and reporting for repossessions, bankruptcies, foreclosures, and other special collection statuses. No need for you to spend time creating your own workflow and special tracking in Fusion CRS. Our solution comes pre-configured with workflow templates, and special collection and recovery tracking screens that can be easily customized to meet your specific needs.
We help financial institutions increase revenue and reduce costs associated with the management of delinquencies, loss mitigation, and recoveries.
Core Processing and Services Integration
We work with each customer to integrate Fusion CRS where needed. Fusion CRS is integrated with most of the leading core processing platforms today. We also have experience integrating with several mortgage and card portfolio processing systems, letter printing fulfillment vendors, recovery agencies, insurance companies, auto dialer platforms, and many other services where integration with Fusion CRS is required. 
Core Experience and Other Third-Party Providers Include: